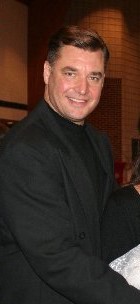 At the age of 18 while going to college I worked for a building and excavating company:  Digging basements, pouring foundations, installing drain tiles and building block walls as well as installing and repairing septic tanks and drain fields and finished grading.  I later went on to work in the manufacturing sector and at the age of 22 I helped build my first home (from the basement to the shingles) along with 13 other houses (as my down payment).
Over the years I have framed hundreds of homes from the foundation to the shingles and every aspect between (or have been a part of it, i.e. electrical, HVAC etc.).  In 2004 I fulfilled one of my passions and acquired my Residential Builders License and formed my own company, America's Choice Carpentry, LLC.  Remodeling and restoration was the primary focus.  I understand how a home is put together.  I've done it or fixed it. In 2012 I decided to expand my services as a Certified Home Inspector and completed the AHIT Master Certification Course (300 educational hours) as well as the InterNachi requirements and have been an InterNachi (NACHI) member since.  With a dedicated focus on home inspections I formed Steve's Home Inspection Services, LLC.  I have lived in Livingston County for over 40 years and am an active community volunteer as well.  I am also a member of the Howell Chamber of Commerce.   
As an Operations Manager in the manufacturing sector I built a reputation on successfully leading diverse teams of professionals and front line associates to new levels of success in a variety of highly competitive industries, cutting edge markets, as well as technology.  I have worked closely with customers such as Caterpillar and Motor Coach Industries from design to full production ("cradle to grave") articulating concerns as well as offering solutions to not only our product but theirs as well.  My character and integrity are attributes that gave me the foundation to be a strong leader, coupled with years of training and practical application in troubleshooting and root cause analysis were paramount to successfully turning around sub-standard processes and fragmented teams. With a proven ability to successfully analyze an organization's critical business requirements, identify deficiencies and potential opportunities, and develop innovative and cost-effective solutions for enhancing competitiveness, increasing revenues, and improving customer service offerings.  I believe my background and training in the manufacturing sector translates well as a home inspector.
I am confident that my training and experience as a manufacturing professional along with my practical experience in the building sector gives me an edge that many other "Home Inspectors" do not have.  I will give you information verbally during the inspection process so you can see what I am talking about immediately as well as a comprehensive electronic report with pictures explanations and recommendations.      
American Home Inspectors Training Institute (AHIT, Master Course 300 education hrs)
North American Certified Home Inspectors (NACHI# 12083102)
Residential Builder Michigan # 2101193244
Septic System Certified
Mobile/Manufactured Home Certified
FHA/HUD and VA Foundation Certifications for Manufactured Homes
Villanova University SSMBB
Continuing Education Ongoing
Serving: Ann Arbor, Brighton, Fenton, Fowlerville, Gregory, Hamburg, Hartland, Howell, Pinckney, Webberville, Williamston, Milford, Novi, Owosso, South Lyon, Whitmore Lake and surrounding areas.